About KVM Choice & Raritan

This site represents KVM Choice Ltd, an internationally recognized leading supplier of Computer control products and Raritan Premier Partner, who are pleased to present to you the Raritan range of products. Raritan is one of the worlds leading manufacturers of server control products and KVM Choice now give you the opportunity to buy online in a clear user friendly style with many additional support services. This site currently presents prices in the currency UK Pounds Sterling GBP and is intended for the European supply line of Raritan products with some added supporting products of own own supply.
---

KVM Choice is a specialist supplier of all KVM technology equipment. This includes everything from basic single-user to twin-computer switches up to full data centre management solutions with encrypted IP access and KVM control of almost any number of servers on various platforms and network serial appliances.
KVM Choice is a leading UK Reseller Premier Partner with staff fully trained in the complete Raritan product range and able to compliment the these products with our own additional services and support methods, along with Raritans product warranty and aftercare.
Our website allows easy product searching via drop-down menu choices or a search utility. Use these to narrow down the huge number of devices available, then simply browse through the product information and buy online, or call us for extra advice.
We also offer services to assist your purchase, such as free system solution planning. Just tell us the challenge and some details of your on-site cabling installation: whether it be KVM cables, a warranted network Cat5E, Cat6 or fibre-optic system cabling.
Our intention is to bring you the world's top brands of equipment, leading technology with reliability we can all count on. We have chosen to supply only the best products and can offer the most competitive prices. If you can buy the same product cheaper on the web then we will do our utmost to beat that price.
We are a UK limited company with the backing of over 20 years technical experience, computer trade distribution capabilities and have forged close relationships with our carefully chosen manufacturers, keeping totally up to date with technology improvements.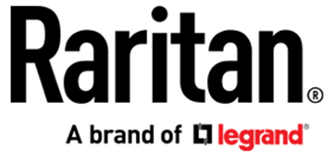 Raritan is one of the world's leading providers and manufacturers of KVM Technology and server management technology products today.
Established in 1985. Today, Raritan are a global provider of Cat5 KVM, KVM-over-IP, serial-over-IP, power, server and network monitoring and management solutions. Raritan is also now a brand of the Legrand Group, therefore the DCIM area is now solely sunbird.
Raritan's products and solutions allow businesses of all sizes to monitor, access, control and manage hundreds of servers and other IT devices from anywhere at anytime. Our award-winning KVM technologies help dramatically reduce costs associated with hardware, personnel, physical space, power consumption and security. Raritan solutions also help reduce IT infrastructure downtime while boosting the productivity of IT staff.

After two decades of profitable growth and technical innovation, Raritan products are used to control millions of servers at more than 50,000 data centers around the world. With a long list of customers including such global names as IBM, Intel, JP Morgan Chase, Microsoft, the United States Post Office and NASA.
KVM Choice are pleased to provide high quality & performance products in the most efficient manner. Complimenting the full service to you.
The choice is yours.
We provide free, unbiased advice to find the right choice for you.